WISHART PRESENTS HIGHLAND PERTHSHIRE MARATHON MEDALS
Published date : 04 September, 2012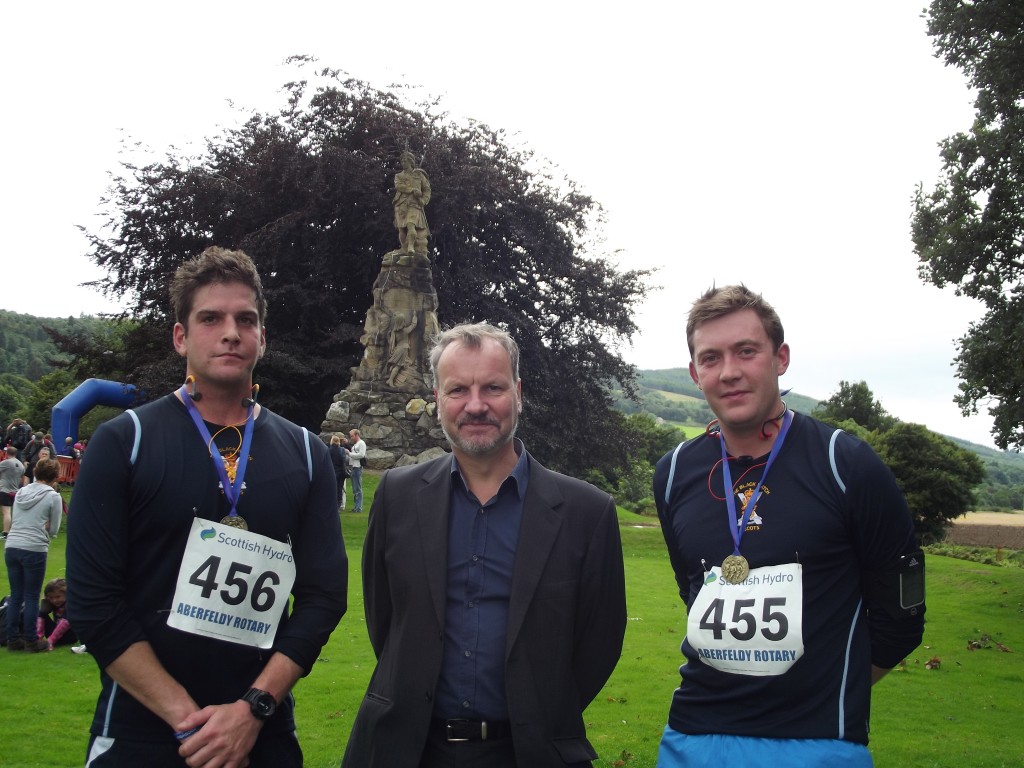 The Scottish National Party's Mr Pete Wishart MP, Member of Parliament for Perth & North Perthshire was at the finishing line of the Highland Perthshire Marathon and Half-Marathon in Aberfeldy on Saturday (1st September 2012).
Speaking of the event, Mr Wishart said:
"With over three hundred and fifty entrants for this very first Highland Perthshire Marathon and Half-Marathon, the organisers have done a fantastic job.
"A massive well done is due to Bill Bruce's team from the local Rotary and everybody else from throughout the community who have worked extremely hard.
"It was a fun day for all and the runners all excelled. Most importantly it proved to be a successful charity fund-raiser."
Local Member of Perth & Kinross Council, Cllr Mike Williamson, added:
"I would like to congratulate the members of the Aberfeldy and District Rotary Club for all their hard work in organising another successful sporting event for August in Highland Perthshire.
"As with all their rotary events the proceeds from the day are going to a range of local and national charities. I hope that this marathon and half marathon will become an annual event bringing more people into the area to enjoy the scenery and the facilities that we offer."
---
Back to All Press Releases