WISHART GIVES BACKING TO GAGGING BILL CAMPAIGNERS
Published date : 13 January, 2014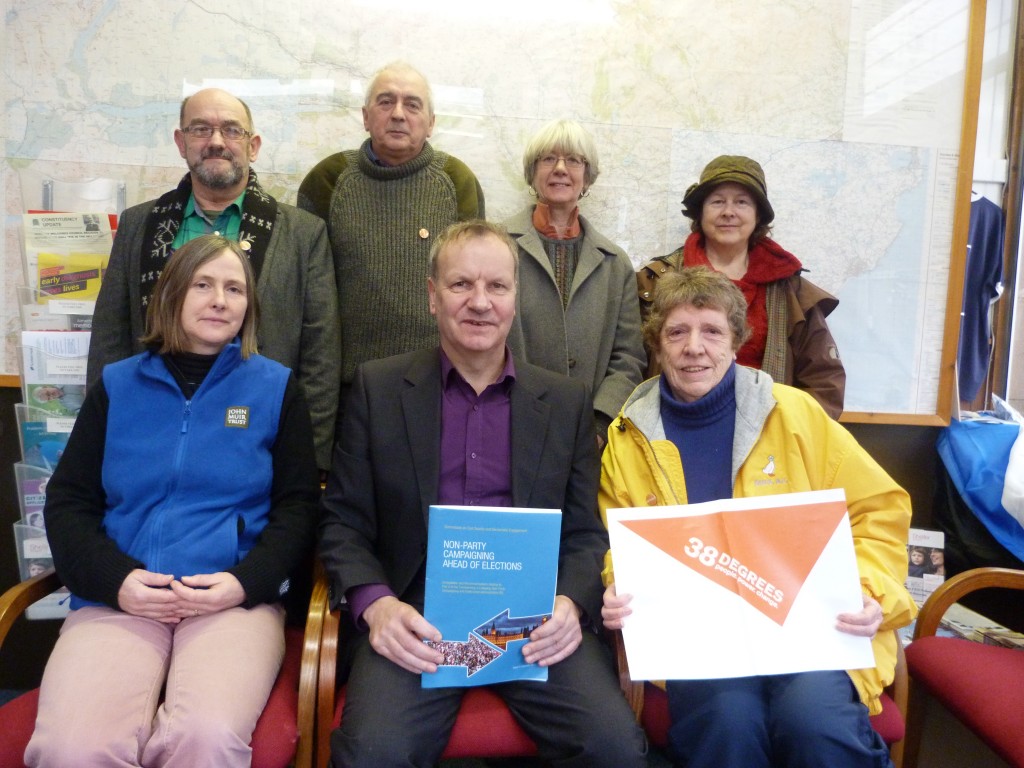 The Scottish National Party's Mr Pete Wishart MP, Member of Parliament for Perth & North Perthshire, met recently with a group of constituents in his Blairgowrie office to receive a petition from the campaign group, 38 degrees, which describes Part 2 of the Transparency of Lobbying, Non-party Campaigning and Trade Union Administration Bill – commonly called the Gagging Law – as being rushed through Parliament without proper consultation.
Mr Wishart gave his support to the campaigners, saying:
"We have an active social democracy in Scotland and actively encourage the participation of charities in the process of public debate. I do nopt want to see that stamped on by heavy handed legislation which is taking a very large sledgehammer to crack a comparatively small nut.
"The initial stated intention of this Bill was to stop large organisations and those with large amounts of funds from having undue influence in the democratic process. The Bill is not stopping this but it has united many disparate groups in opposition.
"The brakes need to be applied to this legislation so that proper care can be taken to ensure that the concerns that are being expressed are heeded and I will certainly continue to put the case forward in favour of small charities."
Constituent and 38 degrees member, Sylvia Brewer, said:
"The government in Westminster are not dealing with things people are concerned about. I am just an ordinary member of the public who is concerned that the public voice is going to be lost if this bill is passed."
---
Back to All Press Releases