COVID-19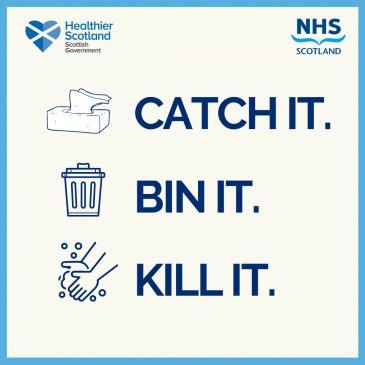 This page gives a rolling update on COVID-19 coronavirus. It will be kept up to date as much as possible.
Please note that my office remains available to members of the public. Although we are no longer basing ourselves out of the main constituency offices, we are all still working from home and we can take incoming calls and emails. Please see the bottom of the page or use the contact tab for my contact details.
Coronavirus in Scotland
There are now confirmed cases of Coronavirus (COVID-19) across Scotland.
Health services are prepared to deal with an increasing outbreak, and we must play our own part to help prevent further spread by following the latest medical advice.
People have been advised to follow the public health advice for coronavirus, which is continuously updated and can be found on the NHS Inform website.
Health advice
If you've developed a new continuous cough and/or a fever/high temperature in the last 7 days, stay at home for 7 days from the start of your symptoms even if you think your symptoms are mild.
Phone your GP if your symptoms:
are severe or you have shortness of breath
worsen during home isolation
have not improved after 7 days
You should also phone your GP if you develop breathlessness or it worsens, especially if you:
are 60 years old or over
have underlying poor health
have heart or lung problems
have a weakened immune system, including cancer
have diabetes
If your GP is closed, phone NHS 24 (111).
If you have a medical emergency, phone 999 and tell them you have COVID-19 symptoms.
If you have symptoms and live with others:
You should stay at home for 7 days from the start of your symptoms
They should stay at home for 14 days from the start of your symptoms even if they don't have symptoms themselves
If they develop symptoms within the 14 days, they need to stay at home for 7 days from the day their symptoms began. They should do this even if it takes them over the 14-day isolation period.
Free information for people who do not have symptoms but are looking for general advice is available at NHSinform.scot or call the helpline on 0800 028 2816
Social distancing measures
Government's across the UK are now advising on social distancing measures that we should all be taking to reduce social interaction between people in order to reduce the transmission of coronavirus (COVID-19).
They are:
Avoid contact with someone who is displaying symptoms of coronavirus (COVID-19). These symptoms include high temperature and/or new and continuous cough
Avoid non-essential use of public transport, varying your travel times to avoid rush hour, when possible
Work from home, where possible. Your employer should support you to do this. Please refer to employer guidance for more information
Avoid large gatherings, and gatherings in smaller public spaces such as pubs, cinemas, restaurants, theatres, bars, clubs
Avoid gatherings with friends and family. Keep in touch using remote technology such as phone, internet, and social media
Use telephone or online services to contact your GP or other essential services
Everyone should be trying to follow these measures as much as is pragmatic. Governments are also advising those who are at increased risk of severe illness from coronavirus (COVID-19) to be particularly stringent in following social distancing measures.
This group includes those who are:
aged 70 or older (regardless of medical conditions)
under 70 with an underlying health condition listed below (ie anyone instructed to get a flu jab as an adult each year on medical grounds):
those who are pregnant
There are some clinical conditions which put people at even higher risk of severe illness from COVID-19. If you are in this category, the NHS will directly contact you with advice the more stringent measures you should take in order to keep yourself and others safe.
People falling into this group are those who may be at particular risk due to complex health problems such as:
people who have received an organ transplant and remain on ongoing immunosuppression medication
people with cancer who are undergoing active chemotherapy or radiotherapy
people with cancers of the blood or bone marrow such as leukaemia who are at any stage of treatment
people with severe chest conditions such as cystic fibrosis or severe asthma (requiring hospital admissions or courses of steroid tablets)
people with severe diseases of body systems, such as severe kidney disease (dialysis)
These measures are likely to be in place for a number of weeks. Please check the guidance on social distancing and information aimed at protecting vulnerable and elderly people for more information.
Other key contacts
The Foreign Office has issue an Exceptional Travel Advisory Notice advising British nationals against all but essential travel as a result of COVID-19. If you are currently abroad and are facing difficulty in arranging travel back to the UK, you should get in touch with your nearest UK consulate or embassy.
The Scottish Government has also set up a helpline providing businesses across Scotland with advice and guidance on coronavirus (COVID-19). Callers should select option one to speak to the COVID-19 team. It is available on 0300 303 0660.
Self-employed workers and business owners with tax concerns, should contact the HMRC helpline on 0800 0159 559
For those worried about facing unemployment or uncertainty over wages, Perth and Kinross Council have developed this webpage which may help answer some of your questions - https://www.pkc.gov.uk/bensandcovid19
For council tenants worried about what impacts COVID-19 may have on your tenancy, repairs or home visits, please see this site - https://www.pkc.gov.uk/coronavirus/tenants
Further updates should be provided as the situation develops.